OPEN HOUSE DATES:
Please call 410-665-4521 to register in advance for your preferred date and time. Spaces are limited.
*November 21, 2019-9:30 or 10:30 am session
*January 15, 2020- 9:30 or 10:30 am session
*March 24, 2020- 9:30 or 10:30 am session
School Description
St. Peter's Elementary School is a full elementary school serving students in grades Pre-k through Five. Because we are approved by the Maryland State Department of Education, we follow their guidelines regarding staffing qualifications, length of school year, and admission ages and practices. This means that all of our teachers have teacher education degrees in elementary or early childhood education from accredited colleges and universities, such as Towson, Johns Hopkins, Notre Dame of Maryland, and the Uiversity of Maryland, to name a few. As is required, we have a school calendar containing at least 170 school days, with snow days built into the planning. Students entering Pre-k must be four years old by Sept. 1, Kindergartners must be five, and first graders must be six. We follow Baltimore County Public Schools in allowing students to "test into" those grades if their birthdays fall just beyond the Sept. 1 deadline, but we maintain the requirement in the State of Maryland that all students must successfully complete a year of kindergarten. We reserve the right to place students in their age-appropriate grade if they have been admitted early to another school prior to coming to St. Peter's.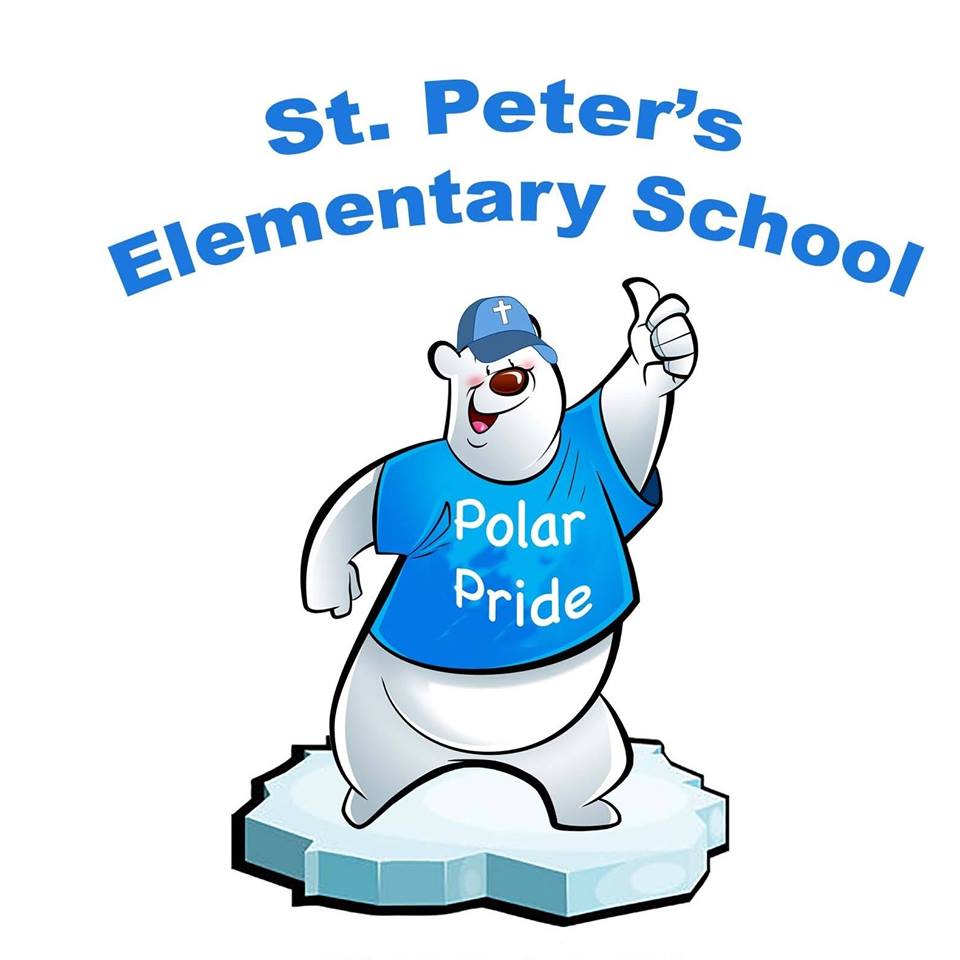 Subjects: Reading, Language Arts, Spelling, Handwriting, Science, Social Studies, Religion
Reading Instruction:
Reading instruction is a critical part of the program in every grade. Pre-k students are introduced to letters and sounds (phonemic awareness), as well as to the mechanics of reading (front to back, page top to bottom, text left to right, making predictions based on illustrations and story). Kindergarten students learn letter sounds and beginning spelling patterns, and they use simple readers to build confidence and sight vocabulary. First through third grades use basal readers to develop reading comprehension skills and fluency. Chapter books are introduced in third grade and are continued for reading instruction in grades four and five.
Religion: St. Peter's is a school which teaches Christian values and a love of Jesus as our Savior and Lord. We welcome families of all faiths into our school fellowship, and we have daily religious instruction in all grades. While the younger students are learning the Old Testament Bible stories about Noah, Moses, and Jonah, older boys and girls are studying the New Testament, Jesus' parables, the establishment of the early churches, and the Apostles' Creed. Students in all grades participate in weekly chapel services on Wednesday mornings. Chapel is very "kid-friendly", with lots of singing and student leadership in reading the lessons, serving as acolytes, and leading the music both vocally and instrumentally.
Browse the other pages on this website to get more information, including registration documents and sample grade level instructional goals.
St. Peter's Elementary School does not discriminate based on race, color, or national origin.