Youth & Family Health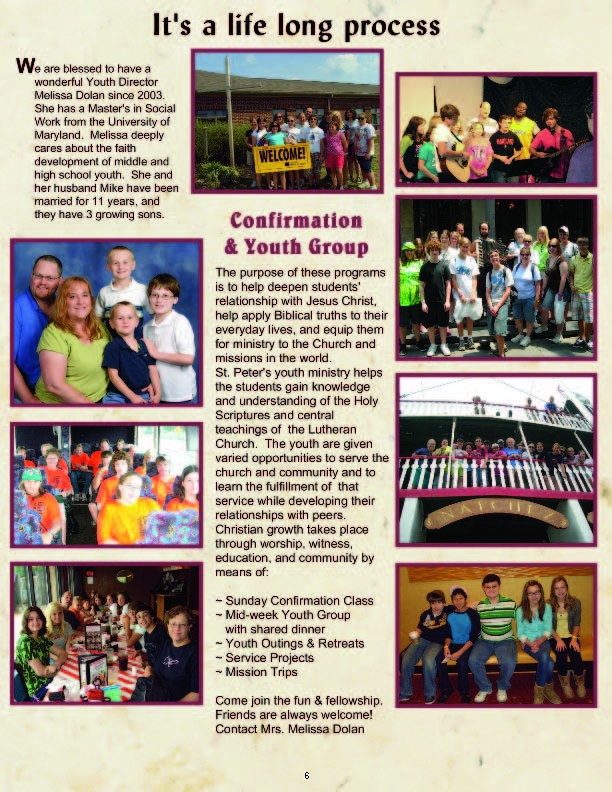 Confirmation is a 2-year study that includes: the 10 Commandments, the Apostle's Creed, service, and spiritual gifts. While most participants are 7th & 8th graders, the program is open to adults as well.
Our youth programs, geared toward middle and high schoolers, are being restructured.
Healthy Living is a program that focuses on weight management, healthy eating, and exercise while looking at God's design for our lives. Some topics the group has discussed include: spiritual health, yoga, The Daniel Plan, and chiropractics. The group meets on the 1st and 3rd Monday of each month at 7 pm. in the conference center. The group is taking a summer break and will resume on Monday, September 19th. All ages are welcome!